get in touch with us
we would love to hear from you
If you're interested in persuing a career in music and you'd like to join Umoja or to find out about the music business let us know. We welcome anyone who would like to unite with us.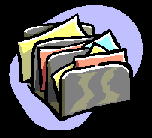 Shawn C. Armwood; CEO
A. D. Allen; CEO
6614 woodland, suite 2000
suitland, md
20746
(301) 749-1474 or (301) 568-1995

email us
ADAllen_umoja@yahoo.com


SCA_umoja@yahoo.com
Updates will be posted to the site bi-weekly.