guest book

give us your feedback on our artists as well as our website

We value the opinion of others and invite you to express yourself. Let us know what you think of our artist and whether or not you'd like to see them live in your hometown. Also tell us what you think of or website. Tell us what you like and don't like about the site and give us a few ideas on how we can improve on it.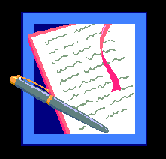 You can also compare your thoughts and ideas about music with others online. Just visit our Favorite Links Page and click on the link to our Message Board.

Note: The comments and message board are checked weekly so if you have a comment or question you want a reply for from us you may want to email one of us.